Total Solar Eclipse
December 14, 2020
IMPORTANT INFORMATION ABOUT THE ECLIPSE FOR IAU367 PARTICIPANTS:

Buses will be organized on December 14th ( (leaving Bariloche in the morning for a drive of about 3 hours, coming back in the evening) and, as seats are limited, early registration is encouraged.
On December 14, 2020, a Total Eclipse of the Sun will travel from West to East over the territory of Argentina, crossing Patagonia. This type of event is particularly interesting from a scientific, educational and cultural point of view and will bring together observers from all over the planet.
The professional meeting in Bariloche will be very well received by the community of astronomers who work on the Sun and the Heliosphere; many of them wait for this phenomenon to make new observations, but also, the event is spectacular for the general audience and media, because a total eclipse is an astronomical event that involves the community as a whole. The schedule of the symposium was chosen so that its final day would coincide with the eclipse; transportation to one of the recommended sites for eclipse observation is part of the organization.
The site for observing the eclipse will be near the intersection of national route 237 and the centerline of the path of totality, while the "base-camp" will be established in Piedra del Aguila (205 km distant from Bariloche). An important part of the day's activity, a Workshop on the Sun and eclipses is one of our goals; it will be held on site before the event, mainly for the local community.
For more information, including the map of the totality, see: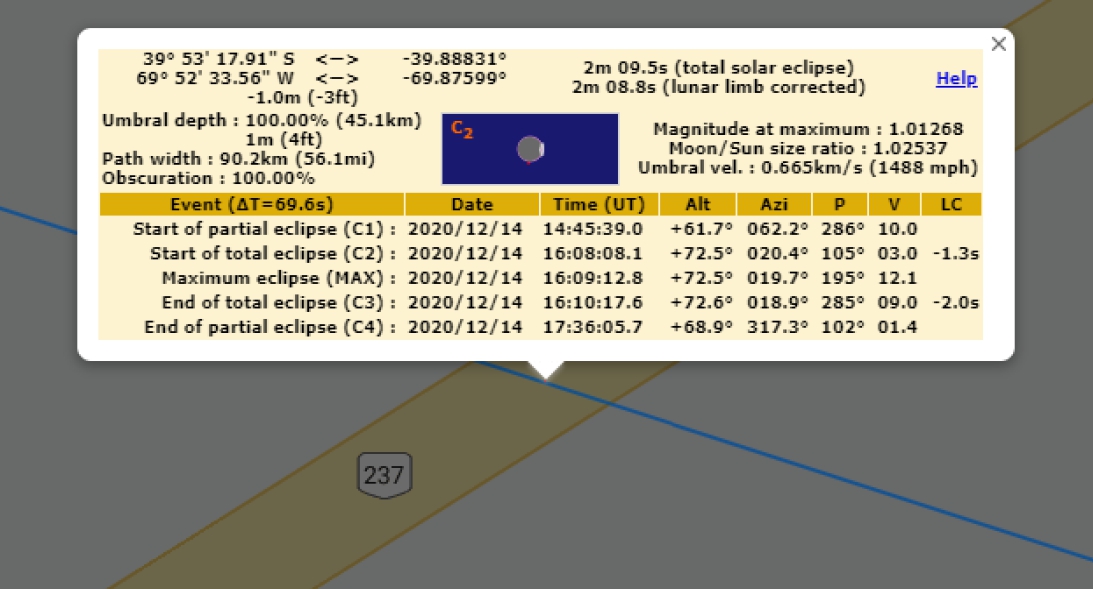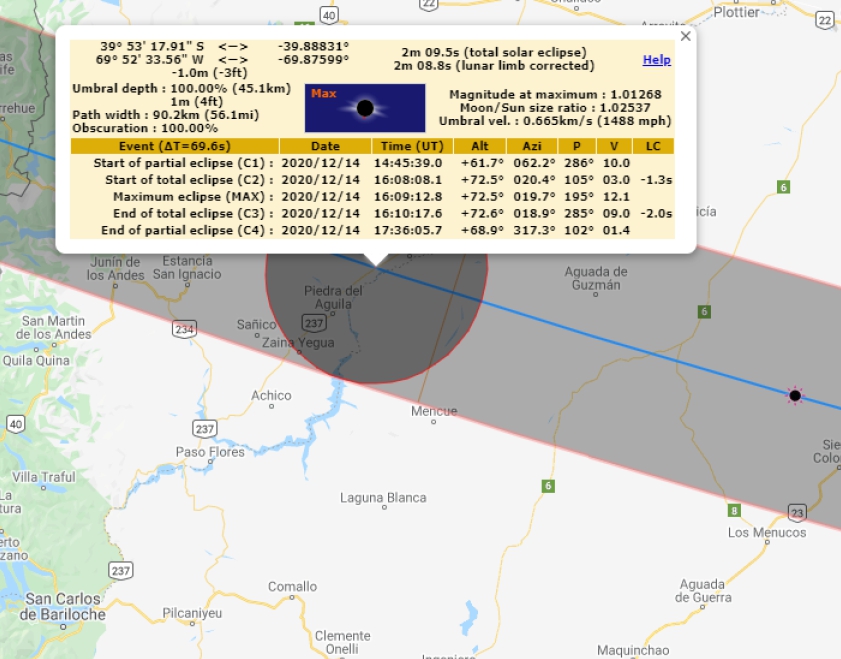 Approximate distance Bariloche-Observation place: 232 km, 2 h 50 min, on Route 237.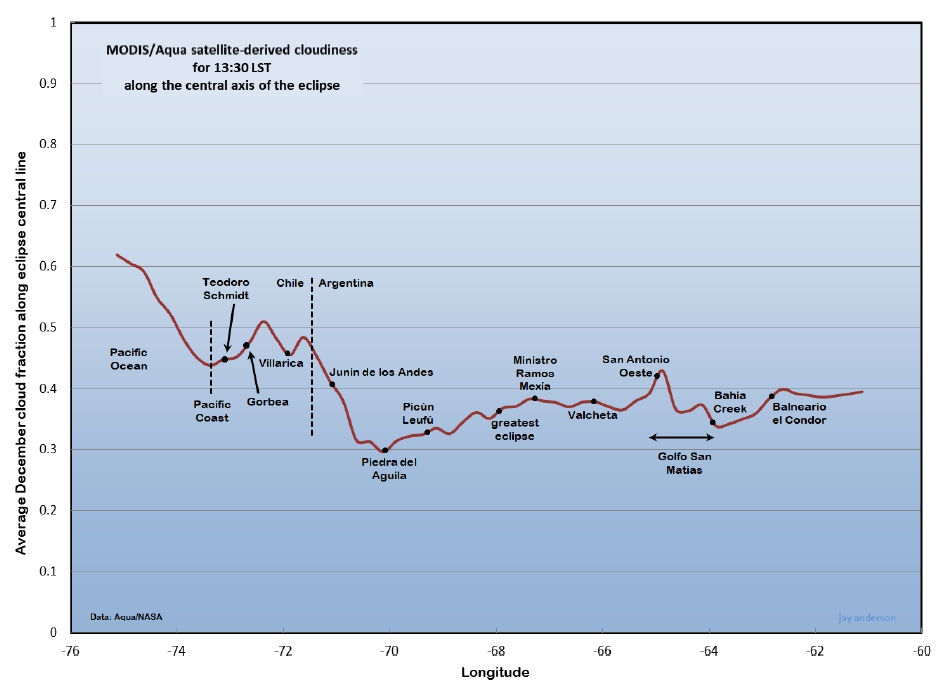 At the maximum of the eclipse, the Sun will be almost culminating, at a height of 72.5 °. They will be visible: Jupiter, Antares, Mercury, Venus and Saturn (perhaps some other star, such as Canopus).